Open Mics are informal gatherings of tellers and listeners, and are an excellent opportunity for beginning storytellers to tell their first story in a non-threating environment. Experienced tellers are welcome to try new material and exchange ideas about storytelling techniques and story sources.

Link to latest Open Mic information
Recent Events: articles, photos and video
Open mic videos from recent Okay2BYou performances, with Nicole Nelson, Marilyn McPhie, Fred Laskowski, Aunt Li-Anne, and others
Okay2BYou youtube page link
Fred Laskowski video link, Nicole Nelson video link, Marilyn McPhie video link, Aunt Li-Anne video link


San Diego Union Tribune "One on One," interview with Mindy Donner on 2/20/2016
Link to online article
from North County Edition


Patti Christensen and James Nelson-Lucas featured in December 2015 issue of Delta Airlines Sky magazine.
Link to .pdf of article
"Holiday Fun 2015," at Mission Trails Regional park with Betty Grant video link

and
Mary Holma
video link
May 2015 "Whispers in the Wind," at Mission Trails Regional Park.
Link to video sampler on YouTube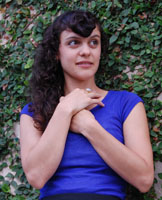 Jessica Baris' outstanding interview in UT San Diego, March 22, 2014

Link to article
Link to video

,

Linda's part starts at about 25min



Video clip of Linda Whiteside at TedX San Diego
youtube video
Video clip of Karen Dietz, "Through the Back Door," at TedXAmericasFinestCity
link to video
Video clip of Marilyn McPhie "Do Try This at Home," at TedX, LaJolla Playhouse
youtube video